2018 Delaware Beach Replenishment - Bethany, South Bethany & Fenwick Island - schedule from Army Corp of Engineers
Delmarva Now | FenwickIsland.gov | WBOC
OVERVIEW
The U.S. Army Corp of Engineers' (USACE) Philadelphia District received construction funding to move forward to repair the Bethany/South Bethany and Fenwick Island Coastal Storm Damage Reduction Projects in Delaware. USACE awarded a contract to the Great Lakes Dredge & Dock Company of Overbrook IL. Great Lakes has completed beachfill projects in Delaware in the past.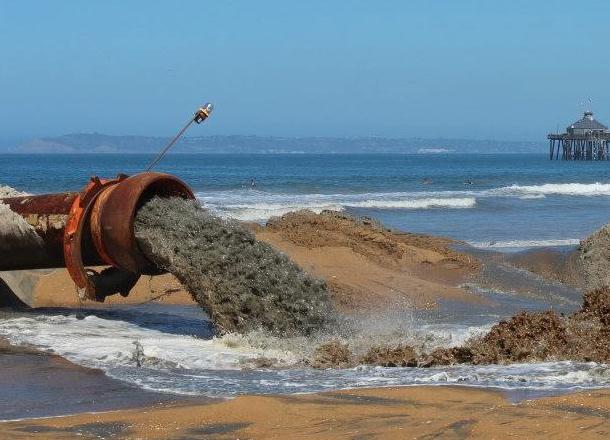 DREDGING & CONSTRUCTION PROCESS
Work involves dredging sand from approved borrow areas. The sand is pumped through a series of pipes onto the beaches. The sand in then graded into a dune and burm template designed to reduce potential storm damages to infrastructure, businesses and homes.
Pipe and other construction equipment will be mobilized to staging areas prior to dredging and beachfill operations. The hopper dredges Dodge Island and Padre Island, owned and operated by Great Lakes, will be used to complete the work. The dredges will work in tandem from a pipe landing (typically in the middle of a community and then first work north or south then flip and work the other direction). During construction, communities can expect construction crews to close no more than 1000 feet of beach as work progresses (closed sections are "trolling" and advance as the beachfill progresses).
Work also involves repairing and/or construing dune crossovers/access points and planting dune grass. Dune crossover work takes place within begins within 14 days of beachfill work completing in a given area. Dune grass will be planted in late 2018 after the first frost consistent with best practices.
| | | |
| --- | --- | --- |
| COMMUNITY | ESTIMATED START DATE | ESTIMATED COMPLETION DATE |
| Bethany | Mid May | Mid June |
| South Bethany | Mid June | Early July |
| Fenwick Island | Early July | Mid/Late July |
Note: The schedule is an estimate and is subject to change based on weather, dredging productivity and mechanical issues associated with dredging equipment.
The Fenwick Island project was first constructed in 2005. The design template includes a 200 foot berm backed by a dune elevation of 17.7 feet (North American Vertical Datum). The current contract involves pumping 278,000 cubic yards of sand onto Fenwick Island.
Cost: The total cost is $17,284,320.
All Listings data based on information from Sussex County Association of REALTORS®, which neither guarantees nor is in any way responsible for it's accuracy. All data is provided 'AS IS' and with all its faults. Data maintained by Sussex County Association of REALTORS® may not reflect all real estate activity in the market. CROWLEY ASSOCIALTES REALTY, INC. is a Real Estate licensee in the State of Delaware License Number: SCAOR: #SCAOR07031